Sayari Supply Chain and Illicit Trade Symposium
Economic security's increasingly pivotal role in the great power competition has had dramatic implications for both the U.S. national security community and multinational companies. Since the Uyghur Forced Labor Prevention Act (UFLPA) went into effect in June of 2022, U.S. Customs and Border Protection has detained nearly $1B in shipments, more than 600 of them carrying apparel, footwear, and textiles. This landmark piece of import legislation was quickly followed by the revolutionary CHIPS and Science Act, which ushered in a new phase of globalization aimed at reshoring critical industry segments and their component technologies.
Join us on June 22nd, 2023 for a day-long symposium exploring how the fundamentals of global trade are likely to change. Panels featuring representatives from government and industry will delve into the import compliance, export controls, and regulatory guidance transforming industries. Sayari analysts will also lead interactive masterclasses featuring practical techniques trade compliance officers can begin applying in their investigations right away.
All seats are filled for the symposium!
If you're still hoping to participate, fill out the form below to join the waitlist.
Time

Session

Speaker

9:00 – 9:30 am

Breakfast & Registration

9:30 – 10:30 am

KEYNOTE – Confronting the Human Cost of Forced Labor: The Promise and Impact of Enterprise

Rani Hong |

Visionary Human Rights Advocate and Former Special Advisor to the United Nations
10:45 – 11:45 am

Choice of:

PANEL – The UFLPA's First Year: Challenges, Insights, and New Horizons

Julia K. Hughes | President of USFIA

Lynsie Reese | Senior Manager of Regulatory Compliance & Social Responsibility at Urban Outfitters

Cindy DeLeon | Founder of DeLeon Trade LLC, Sr. Trade Auditor

Dr. Shawn Bhimani | Assistant Professor of Supply Chain Management and Supply Chain Risk Speaker, Northeastern University

Richard Mojica | Member, Practice Lead, Customs & Import Trade, Miller & Chevalier

MASTERCLASS – How to Use Public Data To Identify Potential Chinese Military End Users

Sayari Analytical Team

11:45 – 12:45 pm

Networking Lunch / Solutions Office Hours

12:45 – 1:45 pm

Choice of:

PANEL – From the U.S. with Conditions: The Role of Export Controls in National Security

Scott Gearity | President of Export Compliance Training Institute

Steve Wilcox | Managing Director of FTI Consulting and Founder of the European Sanctions & Export Control Society

Jason Rhoades | Global Sanctions Director, Intel

Orisia Gammell | Chief Legal Counsel Export Control US, SAP

Anne Marie Lacourse | Global Trade Industry Consultant

MASTERCLASS – Mitigating the Risk of Xinjiang Forced Labor in Global Supply Chains Using Public Data

Sayari Analytical Team

2:00 – 3:00 pm

Government Panel

Laura Webb | Director, National Threat Analysis Division – West Trade Remedy Law Enforcement Office of Trade, CBP

Trey Treadwell | Deputy Assistant Secretary, U.S. Department of the Treasury

Raul Aguilar | Deputy Assistant Director, Homeland Security Investigations (HSI)

David Shullman | Senior Director of the China Global Hub, Atlantic Council

3:00 – 5:00 pm

Happy Hour
Featured Speakers Include:
Anne Marie Lacourse
Global Trade Industry Consultant
View more
Anne Marie Lacourse advises on the global trade industry for Sayari and Dow Jones. She has 25+ years of demonstrated experience helping over 2,000 companies embed international trade compliance into their global supply chains and commercial operations.
She has deep experience developing, implementing, and managing cross-border trade platforms to support multijurisdictional import and export regulations and has managed three-quarters of a million classifications across nearly a billion shipments on every continent. Her extensive technical and practical knowledge across diverse regulatory schemes has been instrumental in completing nearly 1,000 assessments and audits.
She has served as a U.S. State Department International Traffic in Arms Empowered Official (ITAR-EO) and is a member of the ACAMS Editorial Committee, contributing to ACAMS Today on topics such as trade-based money laundering and managing global import and export controls.
Cindy Deleon
Founder & Senior Trade Auditor
View more
Cindy is the founder of Deleon Trade LLC which is a Customs consulting firm that is primarily comprised of former CBP Auditors. Cindy and her team utilize their CBP audit experience to assist clients in designing and strengthening internal control programs to ensure U.S. Customs compliance and passing of focused assessments and customs audits. Cindy and her team have also assisted numerous clients with RASAs and investigations. She works with clients to identify risks in import operations and develop compliance manuals and procedures. Cindy and her team have prepared prior disclosure quantifications and statistical samples using the same EZ-Quant software used by U.S. Customs, worked on complex valuation review, prepared transaction value reconciliations covering multiple types of value adjustments, prepared cost submissions and computed value reconciliations, conducted comprehensive special trade program reviews in response to U.S. Customs CF28 inquiries, and assisted clients with all aspect of the ISA program. Her technical expertise of the U.S. Customs audit process has helped clients achieve favorable audit results.
Before starting her consulting career in 2007, Cindy served as a Senior Auditor and Assistant Field Director of U.S. Customs and Border Protection's Regulatory Audit Division in Chicago for 12 years. While working at U.S. Customs she conducted and supervised multiple focused assessment audits, quick response audits, fraud investigations, free trade agreement reviews, drawback audits, NAFTA audits, and prior disclosure reviews. In addition, she designed and led the mentoring and recruiting programs for the Chicago field office and conducted advanced training sessions on technical audit issues and special trade program audits. In addition, she has successfully completed multiple advanced Customs training courses including: Advanced Focused Assessments, Advanced Value, Quick Response Audits, Evaluating Internal Controls (a COSO/SOX based approach), Management Leadership, Advanced Fraud, and Advanced Statistical Sampling.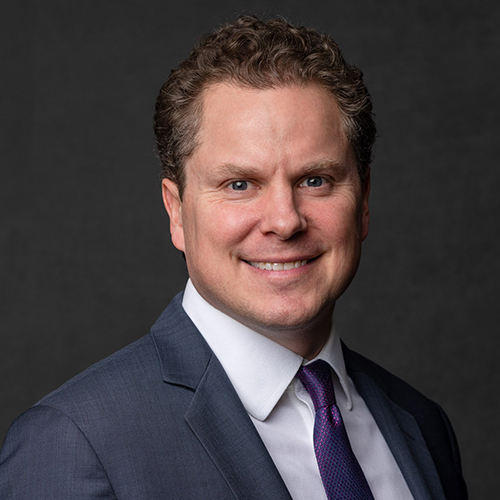 David Shullman
Senior Director of the China Global Hub, Atlantic Council
View more
David O. Shullman is senior director of the Global China Hub at the Atlantic Council, where he leads the council's work on China.
Prior to joining the Atlantic Council, David was Senior Advisor at the International Republican Institute, where he oversaw the Institute's work building the resilience of democratic institutions around the world against the influence of China, Russia, and other autocracies.
David served for nearly a dozen years as one of the US Government's top experts on East Asia, most recently as Deputy National Intelligence Officer for East Asia on the National Intelligence Council (NIC) in the Office of the Director of National Intelligence (ODNI). In this role David led the US intelligence community's strategic analysis on East Asia, represented the IC in interagency policy meetings, and advised senior White House and Cabinet officials. Prior to joining the NIC, David was a senior analyst at the Central Intelligence Agency. He has been an adjunct senior fellow with the Center for a New American Security, an adjunct professor at Georgetown University, and an advisor on China for the Biden campaign.
David has offered testimony on China topics before subcommittees of both houses of Congress and publishes regularly in outlets including Foreign Affairs, War on the Rocks and the Washington Post. David's analysis has been featured in the Financial Times, the New York Times, USA Today, and Politico, among others, and he has provided commentary for broadcast media outlets such as CNN, SkyNews, NPR, and Bloomberg Radio.
David earned his PhD in Political Science from UCLA, a MALD from the Fletcher School, and a BA from Georgetown.
Dr. Shawn Bhimani
Assistant Professor of Supply Chain Management and Supply Chain Risk Speaker, Northeastern University
View more
Dr. Shawn Bhimani is an Assistant Professor of Supply Chain Management at Northeastern University. His work is at the intersection of supply chain risk and corporate social responsibility. Dr. Bhimani leads multiple projects to combat forced labor in global supply chains. He shares his work through publications, trainings, and engagement with governments, companies and NGOs.
Dr. Bhimani has taught supply chain and operations management at top-tier universities for Ph.D., MBA, and undergraduate courses on operations and supply chain sustainability, ethics, statistics, optimization, and improving corporate social responsibility initiatives internationally.
Prior to returning to academia, Dr. Bhimani held multiple positions in the global supply chain division of a leading Fortune-10 company. He has worked, researched, volunteered, and taught in North America, Europe, Africa, and East Asia. In the community, he has volunteered with numerous non-profits and co-led a U.S. national root causes analysis on human vulnerability.