Expose Hidden Risk in Corporate & Trade Networks with Sayari
Eliminate information gaps with the leading Commercial Risk Intelligence Platform. Get immediate access to the world's most comprehensive corporate and trade data in an easy-to-use SaaS platform.







Sayari drives greater insights into emerging threats, leading to more efficient and effective global investigations.
Purpose Built for
Analysis & Investigations
Analysts and investigative teams empower leaders to make informed decisions that promote a safer society. Sayari was designed to help these teams quickly understand complex connections that exist between entities for better insights into global commerce.
Global Trade
Efficiently surface entities linked to designated parties or high-risk jurisdictions using embedded watchlists, trade and maritime data, graph analytics, and geospatial search.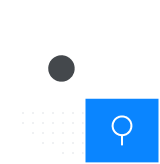 Financial Crime
Accelerate cross-border investigations into illicit financial activity with comprehensive beneficial ownership information from offshores and hard-target jurisdictions.
Due Diligence
Diligence complex sub-tier networks across even the most opaque borders for more accurate insight into supplier, vendor, customer, and counterparty risk.
Corporate Investigations & Risk Management
Confidently assess existing and prospective third-party risk with comprehensive, pre-computed commercial networks, embedded watchlists, and automated risk intelligence.
Law Enforcement & Regulatory
Instantly identify entities linked to designated parties and supplement networks with new investigative findings while maintaining a court-admissible paper trail.
Defense & Intelligence
Gain information advantage to influence or disrupt adversarial interests by identifying commercial entities used to conduct foreign policy and economic statecraft.
In the News
Trusted by U.S. Customs and Border Protection
Sayari was awarded a $7.8 million contract from U.S. Customs and Border Protection (CBP) to support mitigation of ongoing global supply chain risks and ensure major U.S. corporations comply with import regulations, including new directives like the Uyghur Forced Labor Prevention Act (UFLPA).
Learn More